Top Activities for Kids at Our Family Beach Resort
Let the memories soak in and the worries melt away on your next family vacation. If you're searching for a family resort that parents, teens and little ones will enjoy, then look no further than Pink Shell Resort. Our family-friendly beach resort in Fort Myers offers so many things to do with kids that the only difficult choice you'll have is choosing what to do next! For a spring break trip to Florida, weekend getaway or summer vacation, check out our kid-friendly activities in Fort Myers Beach.
Ways to Play For Kids Under 5
For the littlest ones in the family, you can't go wrong with a splash in the surf or the pool. We recommend checking out the popular kid-friendly splash pad near the Octopool which also makes for great vacation photos—see some of our guest photos below! Let the kids safely play in the water and cool off at the same time. And when it's time for a nap, we'll set up your spot on our private beach with loungers and an umbrella. While the kids are sleeping, order one of Bongo's signature frozen cocktails from a beach server and soak up that South Florida sunshine.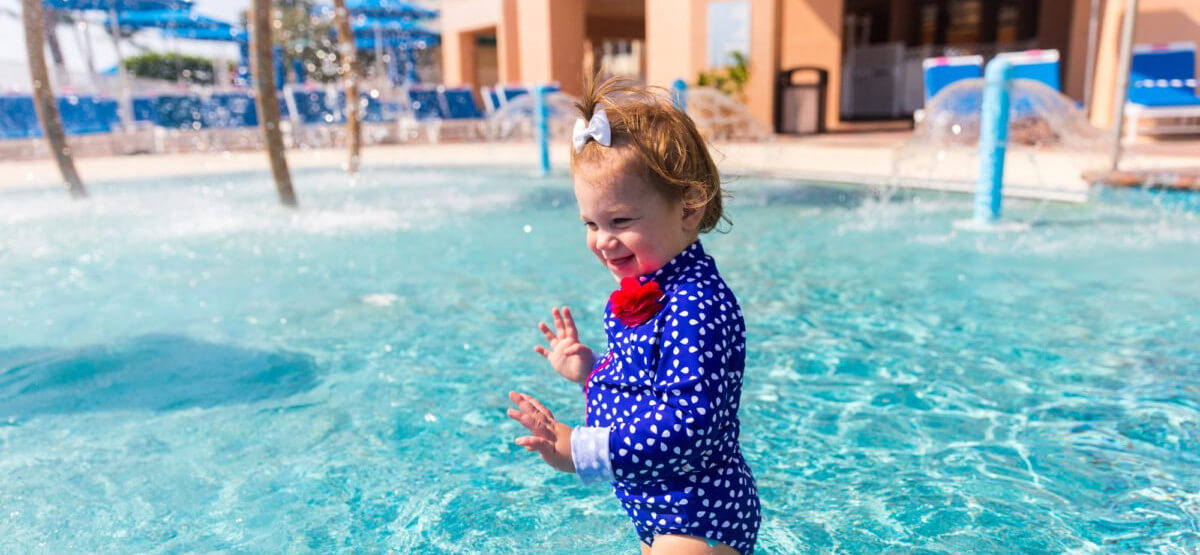 Beachy Activities For Kids Ages 5-12
Pink Shell guests ages 5-12 are brimming with energy, and we have plenty of beach activities to keep them entertained all week long.
Junior Ranger Program
Join Ranger Rob on junior ranger adventures on the beach. Interactive activities teach kids the skills they need to become a junior ranger! Learn about the wildlife and plants native to Estero Island and enjoy a new daily activity every day. Kids can earn a certificate after a full week of adventures with Ranger Rob.
Beginner Kids' Fishing Trip
Whether you're an up and coming angler or new to fishing, the kids' fishing trip is a fun and unique activity offered at Pink Shell Resort. Sign up for the family-friendly excursion and learn some fishing basics out on the water.
Daily Games, Crafts & Treats
There's something fun happening at the Octopool every day of the week. From tie dying t-shirts and crafting picture frames to pool games and refreshing shaved ice, check out our events calendar so you don't miss out on the fun.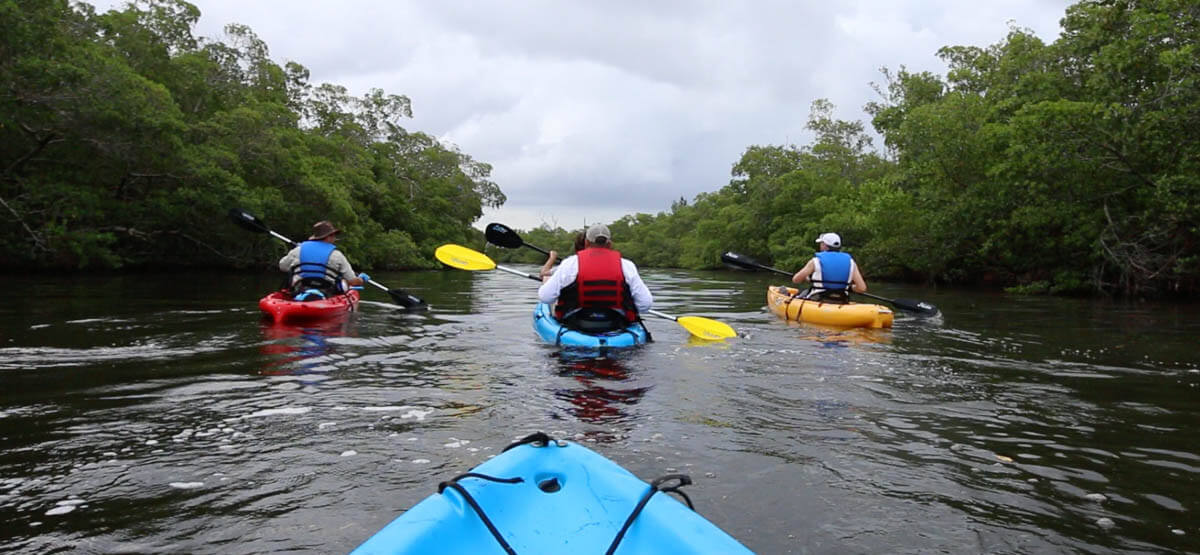 Sunny Adventures For Teens
From thrilling WaveRunner rides to complimentary kayak and SUP rentals, there are plenty of ways teens can adventure on their own at Pink Shell.
Sailing Lessons
Keep teens entertained as they learn a fun new activity. We've partnered with Offshore Sailing School so guests can take sailing lessons in Fort Myers Beach. Whether you want to take a quick two-hour lesson to learn the basics or a multi-day, fast-track course to get you cruising on your own, there are plenty of sailing options to meet your needs.
Dolphin Adventure Tours
Learn how to ride a WaveRunner with our skilled guides and experience the natural beauty of the Gulf. With our Dolphin Adventure Tours on Fort Myers Beach, you'll be able to explore the waters and get the chance to see dolphins. Teens ages 16 and older are allowed to ride a WaveRunner on their own.
Back Bay Kayak Tour
In addition to the Dolphin Adventure Tours, we offer a full range of nature and wildlife activities for guests. For teens, we also recommend the scenic Back Bay Kayak Tour led by Ranger Rob. Guests will kayak in the bay and through mangrove forests while learning about the area's diverse ecosystem.
Book Your Stay at Our Family Resort
See for yourself why Pink Shell Resort is one of the best family resorts in Florida, and book your kid-friendly getaway today with our Fort Myers Beach special offers. Or discover more things to do—including seasonal activities and dining specials—by viewing our calendar of events. Oh and did we mention...breakfast is included for every guest! What are you waiting for? We'll see you on the beach.
#pinkshellresort
EXPERIENCE