About Us
Pink Shell Beach Resort & Marina
Experience a true beachfront getaway at Pink Shell Beach Resort & Marina. Our full-service resort in Fort Myers, Florida is on Estero Island, surrounded by the Matanzas Pass on one side and the Gulf of Mexico on the other. Pink Shell has evolved from a single cottage built in 1950 to an expansive 12-acre beach resort and marina. While we have grown, our values remain the same—to provide an unparalleled oceanfront escape for families and friends to make memories that last a lifetime.
Our beachfront resort in Fort Myers is part of Boykin Management Company and offers studios, one- and two-bedroom accommodations with guaranteed beach views, ample meeting facilities, a relaxing spa, full-service marina, fitness center, two restaurants and fun activities for the whole family.
Welcome to Pink Shell Beach Resort & Marina, where the only thing we overlook is the beach!
Pink Shell's Core Values
Our team at Pink Shell is driven by our values and guiding principles, and to creating memorable experiences for all of our guests.
Socially Responsible
We take personal commitment to be a good citizen, whether that's offering military discounts to recognize our nation's heroes, meeting the requirements to become the first Fort Myers Beach hotel in the Florida Green Lodging Program, or creating a safe environment for guests to create memories following CDC and AHLA guidelines.
Pink Shell was recently awarded the Florida Restaurant & Lodging Seal of Commitment—a promise that our establishment achieved enhanced safety and sanitation standards designated by FRLA to ensure the safety of guests and employees. Read the full press release here.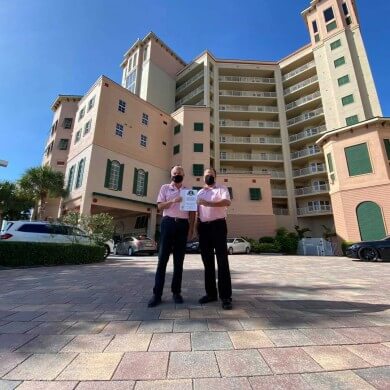 Make a Noticeable Difference!
We seek opportunities to consistently create great customer experiences, bringing enthusiasm, creativity and a "can-do" attitude to every interaction. No Shoes, No Shirt, Yes Service!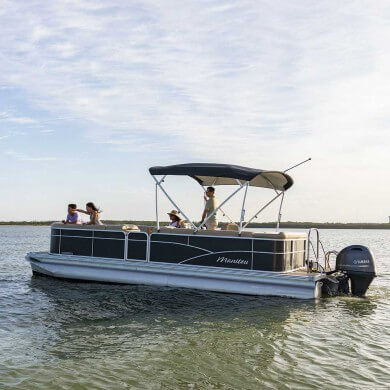 People First
Our greatest asset is our people. We treat each of our team members, guests and business partners with respect, courtesy and professionalism. The safety of our team and guests remains our highest priority which is why we've continued to implement the highest standards for cleanliness and hygiene during and beyond this pandemic.
Results
We take care of all the small things that matter every day and add value to our guests. "You don't have to worry about it, I will get it done!" We enjoy going above and beyond to achieve extraordinary results, build lasting relationships and exceed guest's expectations at every opportunity.
Trust, Integrity, Professionalism
Our actions and decisions are guided by an unwavering commitment to integrity and ethics. We are transparent, fair and honest in all interactions and communications inside and outside our organization.