Serenity Starts Here
Aquagene Spa
Treat Yourself to Tropical Tranquility
Escape to relaxation at Aquagene Spa, the full-service, 6,000-square-foot oasis at our Fort Myers Beach resort that revitalizes all visitors who enter its doors. As the name suggests, Aquagene Spa draws on the healing properties of water with its unique menu of services and treatments. From soothing, stress-relieving warm stone massages to energizing salt glow scrubs, our Fort Myers spa will pamper the body and soothe the mind all in one peaceful environment.
Our full-service spa has everything you need to escape for the day and ease into pure relaxation. Plan a wellness getaway and indulge in everything from full-body specialty treatments and massage to nail and salon services. Aquagene Spa is calling you.
September Spa Specials
Book any two or more services in the same day and receive 10% off each service.
Aquagene Spa Packages
Immerse yourself in relaxation with one of our half- or full-day spa packages, all of which can be personalized to your preferences and needs. At Pink Shell Resort's Aquagene Spa, the senses are guided toward tranquility, wellness and essential pleasure. Place yourself in the hands of our highly trained health and beauty professionals, and you'll come home from vacation with much more than a tan.
All spa packages are inclusive of a 20% service charge.
The
Retreat
4.5 hours
|$450
Sugar Exfoliation Body Treatment
Swedish Massage
Sun Undone Vitamin C Signature Facial
Spa Manicure and Pedicure
Spa Lunch
The
Renewal
3.5 hours
|$370
Hydrating or Detoxifyng Body Wrap
Neck, Back and Shoulder Massage
Ocean Express Facial
Spa Manicure and Pedicure
Sun Undone Vitamin C Facial
Swedish Massage
The
Refresher
1.5 hours
|$230
Sugar Exfoliation
Neck, Back, and Shoulder Massage
Ocean Express Facial
The
Rendezvous
For two
1.5 hours
|$380
Sugar Exfoliation
Swedish Massage
Champagne
Chocolate-Covered Strawberries
Aquagene Spa Services
Experience the indulgences of nourished skin, soothed muscles and a mind that's perfectly at ease. Our massages, facials, body wraps and aromatherapy will relieve life's stresses and create total relaxation. Pamper your mind, body and soul with our unique services.
Facialtherapies
SEA OF LIFE FACIAL
(80MIN/$190+)
An anti-aging facial to target fine lines, wrinkles and lost elasticity. A blend of antioxidants, anti-inflammatories and hydrators revitalizes skin to reveal a more youthful complexion.
SUN UNDONE VITAMIN C FACIAL
(50 MIN/$135+)
Tone, firm, clarify and brighten your skin with proven antioxidant ingredients to fight free radicals whether from sun exposure or environment.
RENEWAL FACIAL
(50 MIN/$125+)
Target dry skin, fine lines, loss of elasticity, dullness and occasional hormonal breakouts with advanced collagen boosting technology to restore tone, hydration and suppleness.
RAPID EXFOLIATOR ANTI-AGING FACIAL
(50 MIN/$135+)
Fine lines and wrinkles ease as concentrated Glycolic Acid exfoliates away dead skin cells. A unique patented blend of antioxidants, calming agents and hydrators soothes and revitalizes skin to reveal a softer, smoother complexion.
CLARIFYING ENZYME FACIAL
(50 MIN/$125+)
This deep cleansing facial uses fruit enzymes to power away dirt and pollutants to keep skin free of impurities, while antioxidant-rich Pomegranate Extract attacks damaging free radicals.
OCEAN EXPRESS FACIAL
(25 MIN/$75+)
A facial that is perfect for those wanting to be refreshed after a long trip or a day in the sun. Does not include extractions or steam.
GENTLEMAN'S FACIAL
(50 MIN/$125+)
A facial specifically designed for a man's skin utilizing a deep cleanser, exfoliator, and moisturizer. 
MINI FACIAL FOR KIDS 12 & UNDER 
(25 MIN/$60+)
A mini facial designed for youthful skin that will cleanse, exfoliate, and hydrate.
ENHANCE ANY FACIAL WITH THESE ADD-ONS:
Eye Treatment – $20
Hydrating Face Mask – $20
Lip Perfecting Mask – $20
Mango Repair Oil – $10
Dilo Sun Rescue – $20
Tropical Coco Mango Lotion – $10
Paraffin Dip (Hands or Feet) – $10
Mimosa Drink – $10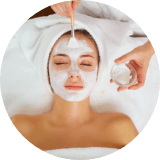 Bodytherapies
HYDRATING BODY WRAP
(50 MIN/$125+)
Beginning with a gentle exfoliation of dried skin cells followed by a cocooning wrap with a combination of hydrating ingredients will give your skin a lustrous glow.
DETOXIFYING BODY WRAP
(50 MIN/$125+)
A dry body brushing exfoliation along with a detoxifying body masque application will help replenish and repair skin cells leaving your skin feeling taught and glowing.
BODY EXFOLIATION
(25 MIN/$75+)
This full body exfoliation and rinse will leave your skin refreshed and hydrated for whatever the day or night might bring.
AFTER SUN RESCUE TREATMENT
(25 MIN/$75+)
Rich in vitamins A, B, C and E, and Caliphylic Acid, Exotic Dilo Nut Oil assists in healing sunburns, skin irritation and dull, dry skin. Combined with aloe and essential oils, it will soothe and calm. Great for any time of year as a moisturizing treatment or to cool, heal and repair overexposed skin.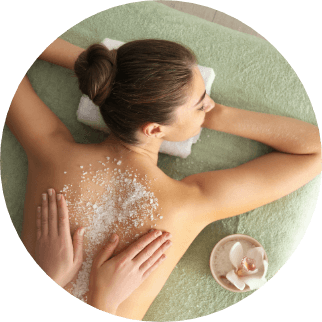 Massagetherapies
AQUAGENE CUSTOMIZED SIGNATURE MASSAGE
(50 MIN/$130+ 80MIN/$210+)
Experience true bliss with our signature coconut mango scent transporting you to a peaceful place with a personalized combination of massage modalities at your request including Swedish, deep tissue, warm stones and aromatherapy.
SWEDISH MASSAGE
(50 MIN/$110+ 80MIN/$170+)
Light to medium pressure using a combination of strokes and techniques to ensure the journey to relaxation is complete.
DEEP TISSUE MASSAGE
(50 MIN/$125+ 80MIN/$200+)
Firm to deep pressure customized to focus on specific areas of tension and stress.
WARM STONE MASSAGE
(50 MIN/$130+ 80MIN/$215+)
Warm, polished river stones provide a deeply relaxing massage to soothe muscles without pressure.
PRENATAL MASSAGE
(25 MIN/$65+ 50 MIN/$115+)
A massage designed for the specific needs of a mother-to-be. Must be past the 1st trimester.
MIMOSA MASSAGE
(50 MIN/$120+)
Aquagene's Swedish Massage with mango oil repair oil and a Mimosa drink.
NECK, BACK AND SHOULDER MASSAGE
(25 MIN/$65+)
A relaxing massage that focuses on specific muscle groups for tension relief.
FIJIAN HAIR AND SCALP MASSAGE
(25 MIN/$65+)
Release stress and improve scalp circulation while deep conditioning your hair and scalp. Exotic Fijian Oils replenish the skin with much-needed nutrients. At your request, this treatment can be performed without oil.
LEG AND FOOT MASSAGE
(25 MIN/$65+)
This massage cares for some of the hardest working muscles, providing relief to tired feet and lower legs to return balance to the entire body.
MINI MASSAGE FOR KIDS 12 & UNDER 
(25 MIN/$55)
A mini massage that will target the neck, upper back and shoulders.
ENHANCE ANY MASSAGE WITH THESE ADD-ONS:
YogaBalm Therapeutic Muscle Balm – $10
Aromatherapy – $10
Paraffin Dip – $10 Hands / $10 Feet (available for all spa services)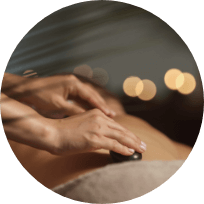 Hand + feettherapies
AQUAGENE SPA MANICURE
($40+)
Nails are shaped, cuticles are treated, and hands are exfoliated and massaged with a hydrating moisturizer.
An application of your choice of polish will complete the treatment.
AQUAGENE SPA DELUXE MANICURE
($50+)
A hydrating masque will be added to your nail shaping, cuticle treatment, exfoliation, massage and polish.
SHELLAC/GEL MANICURE ($50+)
The Aquagene Spa Manicure with a UV treated polish finish that dries instantly.
GENTLEMAN'S MANICURE ($35+)
Cuticles are treated, nails are shaped and buffed. An exfoliation followed by a hydrating masque will revitalize the skin.
MINI MANI FOR KIDS 12 & UNDER ($30+)
Nail shaping, cuticle tending, massage, and polish. 
AQUAGENE SPA PEDICURE
($65+)
A luxurious scented soak, sugar exfoliation, nail shaping and cuticle treatment before the perfect polish application.
AQUAGENE SPA DELUXE PEDICURE
($75+)
A hydrating mask will be added to your soak, exfoliation, nail shaping, cuticle treatment, massage and polish.
GENTLEMAN'S PEDICURE ($60+)
A refreshing soak, gentle exfoliation, hydrating masque along with nail shaping, buffinf, cuticle treatment and warm towels.
MINI PEDI FOR KIDS 12 & UNDER ($45+)
Foot soak, nail shaping, cuticle tending, massage, and polish.
AQUAGENE MANICURE AND PEDICURE COMBO
($80+)
Both signature services are available in a package that saves time and money.
SHELLAC /GEL MANI & PEDI COMBO
($105+)
Our Spa Manicure and Spa Pedicure with a UV treated polish that dries instantly. 
ADD-ONS:
A French finish, paraffin wax or moisturizing mask is available as an addition to any manicure or pedicure for an additional cost.
 
POLISH CHANGE FOR HANDS OR FEET
($20+)
NAIL FIX 
($15)
FRENCH FINISH 
($10)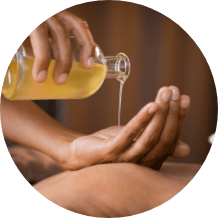 WaxingServices
Full Leg with Bikini (from $90+)
Full Leg (from $60+)
Half Leg (from $40+)
Back (from $60+)
Bikini ($55)
Under Arm, Lower Arm (from $30+)
Full Face (fron $60+)
Cheeks (from $20+)
Chin or Lip (from $10+)
Brow (from $20+)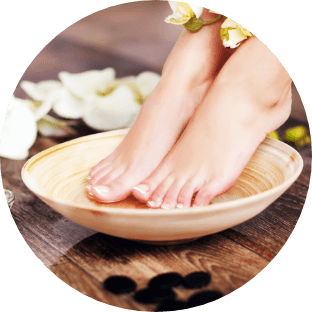 #pinkshellresort
EXPERIENCE