Spend the Holidays in Fort Myers Beach
Open a gift, raise a glass and spend time making memories on the beach this holiday season. At Pink Shell Beach Resort & Marina, we've got the holidays perfectly planned for a worry-free Thanksgiving, Hanukkah, Kwanzaa, Christmas or New Year's. With new holiday festivities every season and our year-round daily activities, there's something for everyone in your group. Arrive at our private Fort Myers Beach and let your woes wash away with the tides.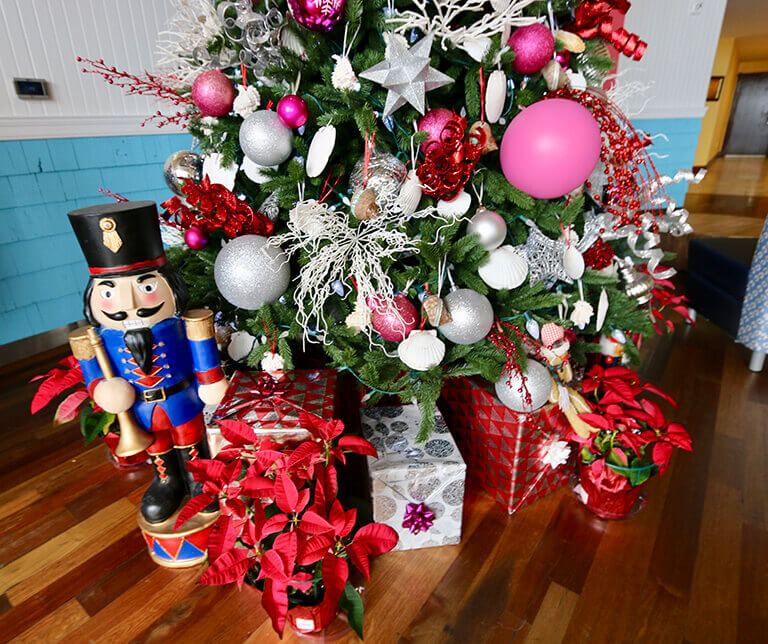 Dreaming of a Pink Christmas
Skip the snow and opt for a beachy Christmas at Pink Shell. We make the holidays effortless so you can focus on spending time with friends and family. From themed movie nights to savory buffets, see our 2020 holiday happenings:
Thursday, Dec. 24
• 1 p.m . – Gingerbread House Contest at Banyan Grove
• 5:30 p.m. – Christmas Eve Service (non-denominational) at Captiva Villas Beach
Friday, Dec. 25
• 7:30 - 11 a.m. – Christmas Breakfast at Jack's featuring festive foods such as egg nog, and red and green pancakes!
View Full Schedule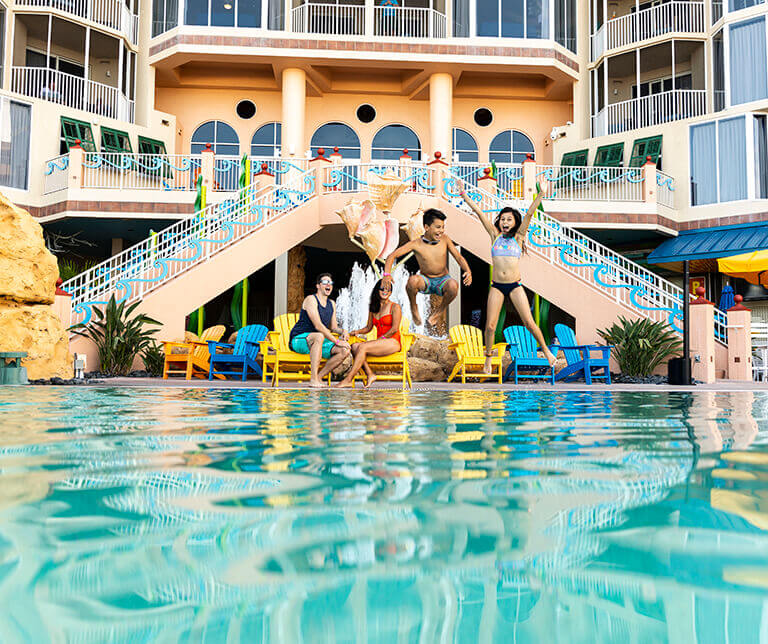 Make a Splash in the New Year
When you spend New Year's Eve in Fort Myers Beach, you'll be sure to make a splash in 2021. Pink Shell's annual Octopool Bash is taking place on the Octopool Deck and includes a festive night of dinner, drinks, live music with DJ Ron and dancing under starlit skies!
Thursday, Dec. 31
• 1 p.m. – Pool Games with Way Too Tall Torrie
• 5 – 10 p.m. – Rae's Real Italian New Year's Eve Prix Fixe Dinner
• 6 - 9 p.m. – Octopool Bash on the Octopool Deck
• 10 p.m to Midnight – Octopool After Party
Learn More
View NYE Events Flyer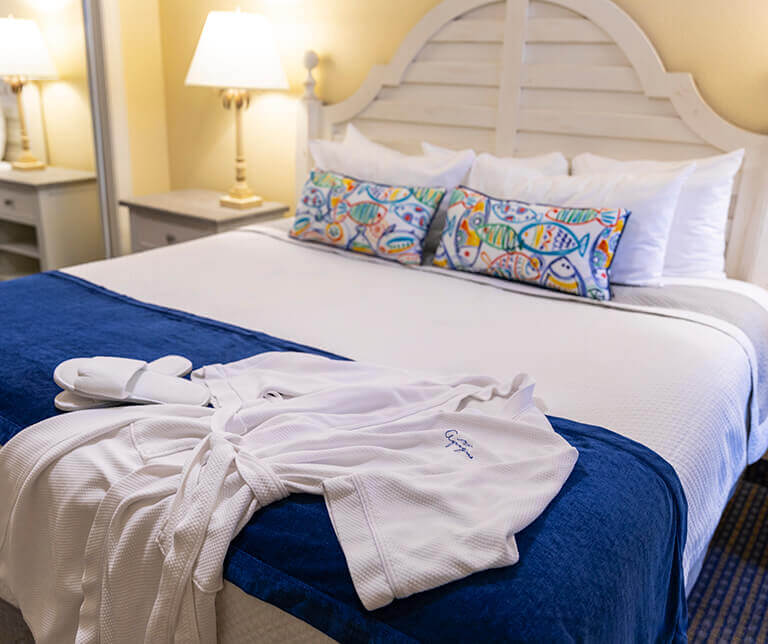 Spacious Oceanfront Villas for Friends & Families
Spend the holidays together and enjoy enough space for all your friends and family. Pink Shell's one- and two-bedroom villas are ideal for a holiday getaway, offering a full suite of amenities from private lanais to fully equipped kitchenettes—so you can still cook a holiday feast if you choose to.
Book Now
#pinkshellresort
EXPERIENCE