Resort Updates:
To our Pink Shell family, fans and loyal guests, thank you for your support as we work to assess and clean up the damage from Hurricane Ian. We are committed to reopening as quickly as possible, but we do not know when we will reopen as the vacation destination our guests have come to know and love. For those in the community who may need accommodations while Fort Myers Beach recovers, we are working to have rooms available as soon as possible.
 
Please check back here, subscribe to our newsletter and follow us on social media for updates. We appreciate your patience as we work toward creating a new and improved experience for all, and we eagerly await the day when we can welcome you back for more memory-making.
 
For information about reservations, please call (855) 582-2904 or send an email to [email protected].  

For up-to-date information Lee County response and recovery efforts, please click here. 

Sincerely,
The Pink Shell Beach Resort & Marina Team

 
Happy Thanksgiving from Pink Shell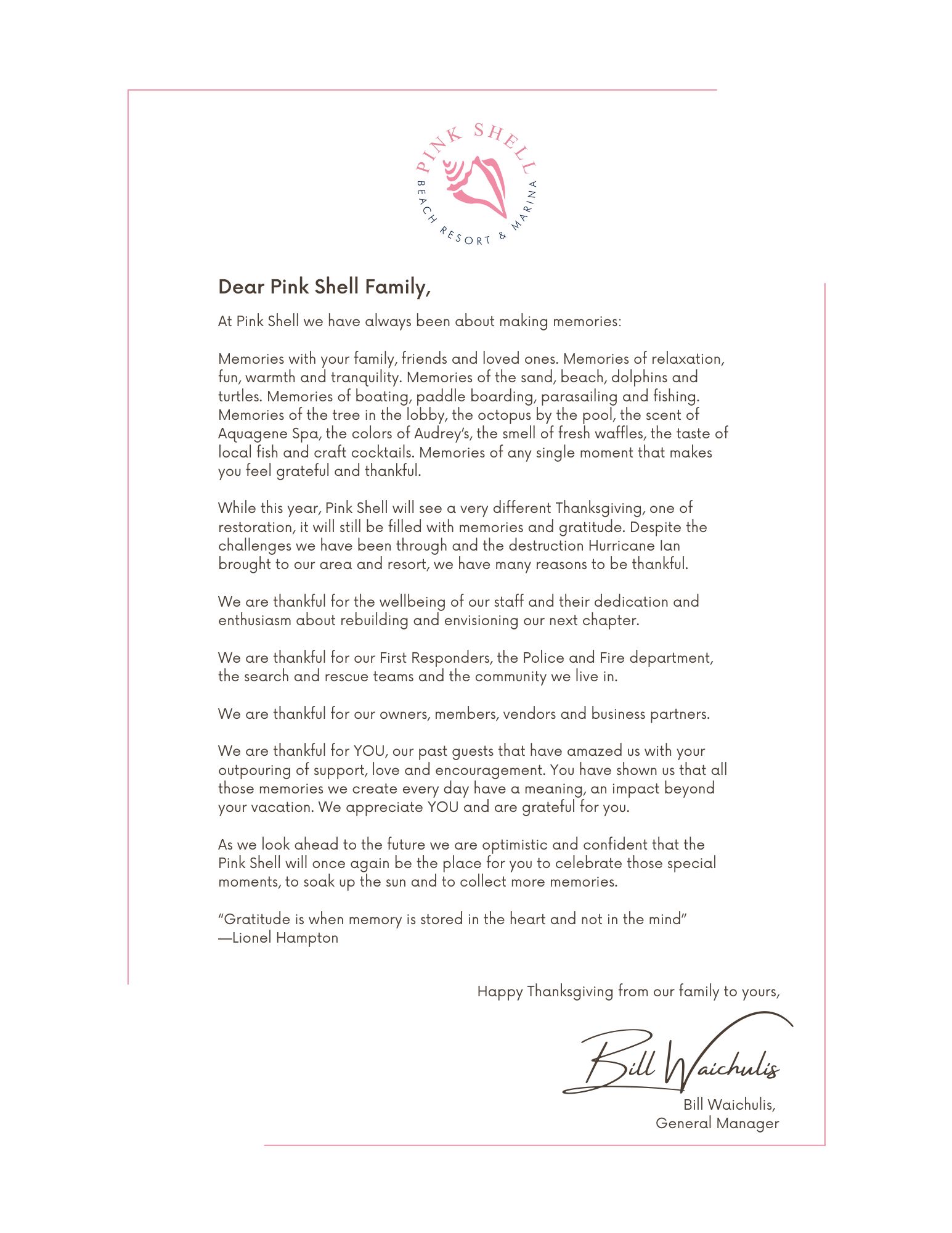 Hurricane Ian Associate Relief Fund
THANK YOU to all those who have reached out asking how they can help. If you're looking for a way to send some love and support our way in Hurricane Ian's wake, please consider contributing to our Associate Relief Fund by clicking below.