Florida Road Trip Ideas on the Way to Fort Myers Beach
Roll the windows down, turn up the music, and get ready for a socially distant road trip to a private beach and oceanfront resort in Fort Myers Beach. At Pink Shell Beach Resort and Marina, you can soak up the sun, paddle on tranquil waters, dine on the beach, enjoy a dolphin tour on Fort Myers Beach, and so much more. Whether you've driven here many times before or are planning your first Florida road trip, add these road trip attractions to your driving route. 
Gulf Coast Road Trip
Plan a Gulf Coast road trip with stops from Texas to Florida. These scenic byways and outdoor attractions offer safer ways to explore the area.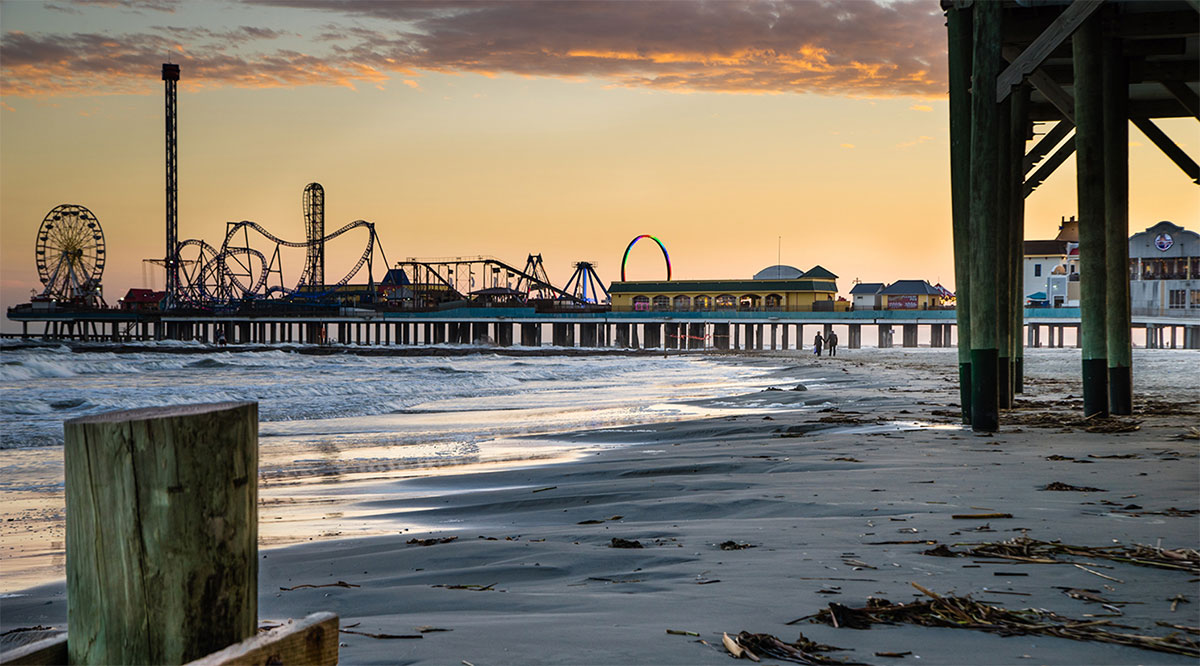 Walk the World's Longest Sidewalk in Galveston, Texas
Seawall Boulevard is located on the Gulf Coast of Texas in Galveston. At 10.4 miles long, Seawall Boulevard is the longest sidewalk in the world, and a great place to stop and stretch your legs beachside.
Drive the Creole Nature Trail All American Road in Louisiana
Continue the drive to Florida by taking the Creole Nature Trail All American Road in Southwest Louisiana, one of just 43 national scenic byways in the country. Discover lands once inhabited by Native Americans, pristine wetlands, and a variety of wildlife including more than 400 bird species.
Visit Tarklin Bayou Preserve State Park in Pensacola, Florida
Once you've crossed state lines into Florida, make a stop at the Tarklin Bayou Preserve State Park for a chance to see rare and endangered plant species. After hours in the car, take a leisurely hike along the half-mile Tarklin Bayou Trail, plan a picnic, or search for wildlife.
Midwest Road Trip
For those traveling through the Midwest, there are plenty of places to see and things to do on the drive to Fort Myers Beach.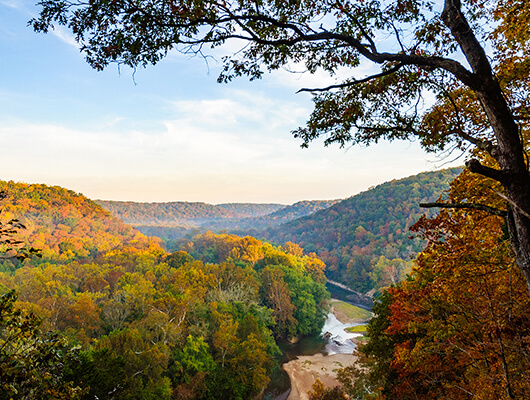 Reserve a Cave Tour in Mammoth Cave, Kentucky
Explore the world's longest-known caves in Mammoth Cave National Park on your first road trip stop in Kentucky. The national park also offers other socially distant activities such as kayaking and boating. If planning a cave tour, make sure to reserve your spot in advance!
Walk the World's Longest Pedestrian Bridge in Chattanooga, Tennessee
Discover another world's longest—the Walnut Street Pedestrian Bridge in Chattanooga. Built in 1891, the bridge links downtown Chattanooga to the North Shore. Get some fresh air and take in the beautiful sights of the riverfront before continuing on your Florida road trip.
Visit Cedar Key National Wildlife Refuge in Cedar Key, Florida
Explore the 13 islands that make up the Cedar Key National Wildlife Refuge along Florida's Gulf Coast. To get to the refuge, you'll need to rent a watercraft or take a tour boat. Walk along the pristine beaches and search for wildlife such as eagles and manatees on your last road trip stop before reaching Pink Shell!
East Coast Road Trip
Whether you're driving to Florida from Massachusetts, Georgia or anywhere in between, check out these socially distant East Coast road trip ideas to add to your route.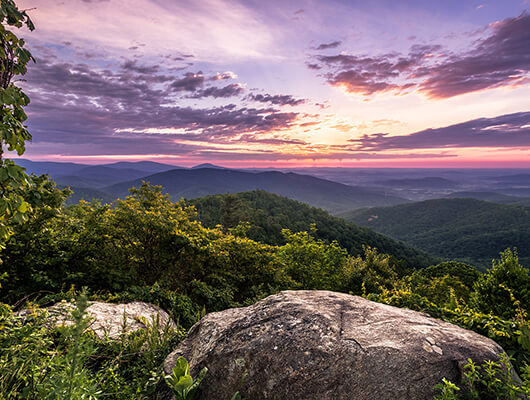 Access Skyline Drive in Shenandoah National Park
Drive the scenic route through Shenandoah National Park. At 105 miles, Skyline Drive is the only public road traveling through the national park. Enjoy breathtaking sights of Shenandoah Valley and the Blue Ridge Mountains of Virginia. Take a break from the car at one of the many overlooks along the way.
Explore Fort Raleigh National Historic Site in North Carolina
Learn about the history of Native Americans, the "Lost Colony" of Roanoke Island, and more when you visit the Fort Raleigh National Historic Site. Take a casual stroll along the 1.25-mile Freedom Trail or visit the various monuments located throughout the park.
Climb the Historic Lighthouse in St. Augustine, Florida
Before arriving in Fort Myers Beach, stop at the nation's oldest city, St. Augustine, Florida. Enjoy panoramic views of the city by climbing the 219 steps of the St. Augustine Lighthouse or simply walk along the St. Augustine Beach before climbing back in the car and making your way to Pink Shell!
Prepare to create lasting memories both on the way to and at Pink Shell. Check out our hotel special offers before booking your spacious oceanfront room.