Island Hopper Songwriter Fest with Jimmie Allen

September 26, 2021
4:30pm - 8:00pm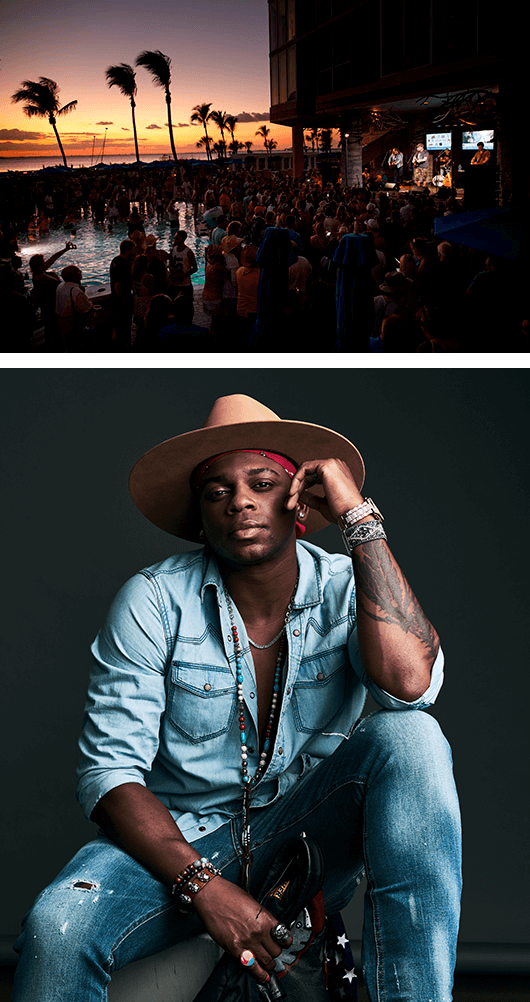 Don't Miss the Pink Shell Pool Party
Island Hopper Songwriter Festival returns to Pink Shell this fall! The 10-day festival showcasing acclaimed singer songwriters and up and coming artists will take place at multiple locations around Fort Myers from September 17-26, 2021. 
Jimmie Allen Performs
We're excited to be hosting the closing event for one of Florida's award-winning festivals. Join us for the Pink Shell Pool Party on September 26. This year's winner for the Academy of Country Music Award New Male Artist of the Year, Jimmie Allen is slated to perform at Pink Shell by the Octopool. He is known for hits including "Best Shot" and "Make Me Want To." Listen to more of his music here or check him out on YouTube.
Attend the Event
Interested in attending the Island Hopper Festival at Pink Shell? All guests with a room reservation enjoy free access to the event, and non-guests are also able to attend by purchasing tickets exclusively on the official festival app. Book the Island Hopper Fest Special and enjoy 15% off accommodations for stays between Sept. 15-30, 2021. 
Get ready for great music, tropical cocktails and gorgeous views all around. We hope to see you there!
Free for Resort Guests
BOOK YOUR ROOM
#pinkshellresort
EXPERIENCE