Become a Member
Pink Shell Vacation Club
Vacation costs go up every year.  It's just a fact of life.  But Pink Shell Vacation Club is a flexible membership program that gives you the freedom to vacation when, where and how often you want.  When you become a member in our Florida vacation club, you'll receive up to 60% savings on your vacations* now and well into your future by locking in today's vacation prices for as long as you are a member.  PLUS, your membership lets you stay at resorts around the world!
Vacation Club Benefits Include:
Save up to 60% on future vacations at Pink Shell Resort over the life of your membership
Vacation how you want—you are NEVER locked into the same room or the same time of year
Trade your points to stay at over 3,200 locations through Interval International
How It Works
Step 1: Purchase a Real Estate Interest
Your Vacation Club Membership begins when you purchase a real estate interest in Pink Shell Resort represented by points. Every year you'll use your vacation points to book accommodations at our resort AND around the world. Purchases start at just $157 per month.*
Find Out About Points
Step 2: Vacation Year After Year—No Added Fees
Use your points to stay any time of year. Stay for a day. Stay for a weekend. Stay a week or more. You can even stay at other resorts around the world. When we say you have flexibility, we mean it!
View Accommodations
Price of Membership Includes:
Starting at $11,250 or $157 per month for 1250 vacation points
Purchase as many points as you like. The more points you have, the more days you can stay throughout the year.
Starting at $500 one-time cost
Will vary based on the number of vacation points purchased. Ask your vacation club advisor about a closing cost waiver.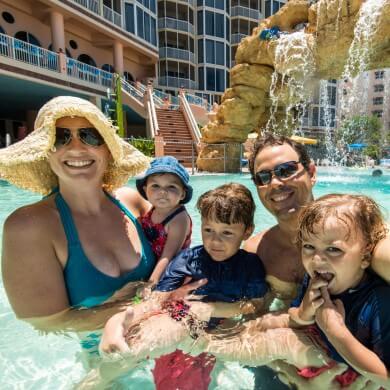 Starting at just $623 per year
Put towards the operating costs of the resort and real estate taxes. And your dues may be reduced by participating in our Owner Referral Program. Ask your vacation club advisor for details.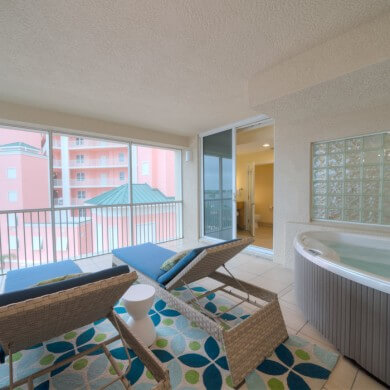 *Financing is available for qualified buyers in most jurisdictions. Actual installment and deposit amounts will depend on the final purchase price and qualified financing terms. Example for illustrative purposes only.
Savings based on a cash purchase of Membership, including closing costs and Annual Dues, with enough Points for a 7-night stay at the Pink Shell Resort, every year for the Membership term, compared with renting the same room accommodations in the same season at the resort's Best Available Rate plus taxes and fees. Assumes annual inflation of 3% in the room rate and Annual Dues. Savings begin the first year after purchase and may add up to 60% over the Membership term. Prices, rates, dues and other terms may change in ways that could adversely affect the savings.
Note: The above features are for informational purposes only and are designed to help estimate financing costs and monthly payments if you are considering financing the purchase of a Vacation Club Membership, which may offer financing for qualified buyers. Actual costs will be determined at the time of purchase. Rates, terms, and payments will vary depending on actual credit history, required down payment and loan term. The above does not represent or constitute an actual offer to extend credit. In order to obtain financing, a formal Mortgage application is required and approval is not guaranteed. Financing is subject to change or withdrawal without notice. Prices, terms, and other figures change from time to time. Please consult with financial, tax and legal advisers for any advice relating to your purchase and financing decisions.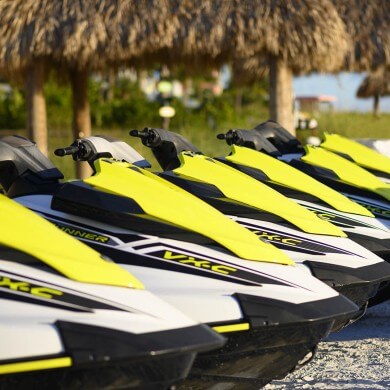 #pinkshellresort
EXPERIENCE